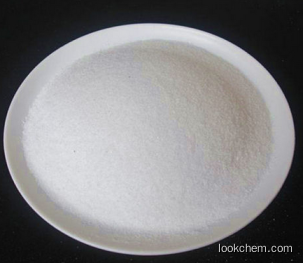 Keywords
Sbsorbent Sodium polyacrylate
9003-04-7
Suplply SAP
Quick Details
ProName: Sodium polyacrylate PAAS (SAP)
CasNo: 9003-04-7
Molecular Formula: (C3H3NaO2)n
Appearance: White Granules
Application: Be used in agriculture and forestry In...
DeliveryTime: Within 15 days after order confirms
PackAge: 20/25 kraft bag ,750/800kg/ton bag
Port: Any Chinese Port
ProductionCapacity: Metric Ton/Day
Purity: 95% min
Storage: Storage for ten monthd in room shady a...
Transportation: By sea shipping
LimitNum: 1 Metric Ton
Superiority
Sodium polyacrylate PAAS (SAP) CAS NO.9003-04-7
Specification
Item

Unit

Specification

Testing Results

Appearance

White Granules

White Granules

Free Absorbency

g/g

≥51

55

Retention Capacity

g/g

≥31

34

Residual Monomer

PPM

≤500

490

Moisture Conten

wt%

≤4.5

4.1

Absorption under pressure

0.3psi ml/g

0.7psi ml/g

≥27

≥18

29

20

Absorption Rate(Voltex)

S

≤55

38

Bulk density

g/ml

0.5-0.7

0.6

PH Value

5.5-6.5

6

Particle Size Distribution

850μm on %

150μm through %

Wt %

≤2

≤6

0

4.3
Application
Be used in agriculture and forestry Industries, such as:Crops, garden, nursery, flower, lawn, fruit trees, forestry industries and Transportation of seedling etc.Super absorbent ability, can absorb water up to several hundred times its weight in a short time.
1)Nontoxic. Safety and environment friendly, non-toxic and tasteless, non-polluting to plants, soil and groundwater, flowers and fruit trees, reforestation, soilless cultivation of plants refrigerated transportation and other field crops.
2)Save water.
3)Improve soil structure.
4) Long life of use.
5) High speed of absorbing.
6) High utilization rate of water fertilizer.
7) The root can not putrefied when absorb enough water.
8) Function stability. Even though in the extreme dry region, the root will not decompose
Storage
Storage for ten monthd in room shady and dry place
Packing and Delivery:
20/25 kraft bag ,750/800kg/ton bag;
Within 15 days after the order confirms or according to order quantity
Details
Shaanxi wuzhiyuan biological technology co., LTD. is located at the foot of qinling mountains----which divided China to north and south. With its rich animal and plant resources, our company focuses on research and development of different kinds of animal and plant extracts to adapt to human health need in today's society. At the same time, because of its mastering of qinling mountains situation, has now become the popular supplier of high quality raw materials for most of the local phytochemistry factory.
At present, the wuzhiyuan company has set up their own product technology center, planning center, marketing center, information center. The main business products include animal and plant extracts, high-end cosmetics raw materials, pharmaceutical intermediates. The main products include rhodiola extract, epimedium extract, saponin, kola nut extract, bibcock and so on.
The extract of plants and animals,is just the source of our human being. Adhering to the heart to heart business philosophy, Shaanxi wuzhiyuan biological technology co., LTD sincerely will to work with you hand in hand altogether to creat a new human world which is green, healthy and environmental!
Advantages
1.Full experience of large numbers containers loading in Chinese sea port.
2.Fast shipment by reputed shipping line.
3.Packing with pallet as buyer's special request.
4.Best service after shipment with e mail.
5.Cargoes together with container sales service available.
6.Full experience for many countries.
7.Cargoes photo before and after loading into container.
8.Raw materials from Chinese origin.
9.Payment acceptable in kinds.T/T,L/C,PAYPAL,WEASTEN UNION,etc.
Contact Info: Shaanxi wuzhiyuan biological technology co., LTD
Address:No24.west fengming road,fengming town,qishan county,Baoji city,Shaanxi province
EMAIL:Victoria@wzy-chem.com
SKYPE:VictoriaML90@outlook.com
PHONE:+86 029 81528362